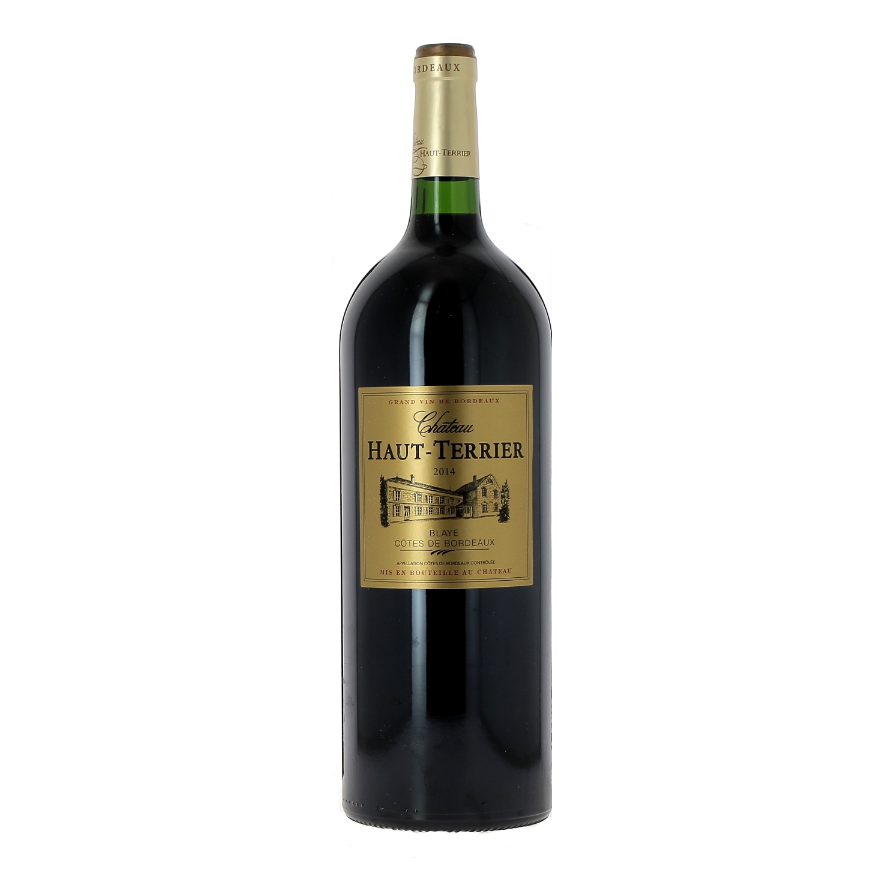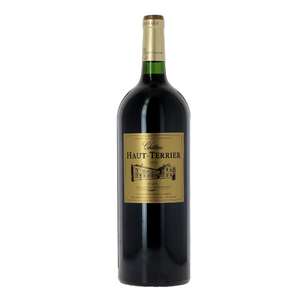 Chateau Haut Terrier Cotes de Blaye Double Magnum 2015
£70.00
Intense and deep in colour. Fruity bouquet that combines the aromas of cassis, blackberries and raspberries. A nice lift on the finish of peppers.
Product Information
Category:

Wine

Country:

France

Region:

Bordeaux

Appelation:

Cote de Blaye

Colour:

Red

Type:

Red Wine

Proof:

13.50

Size:

1.5

Vintage:

2015

Grape 1:

Merlot

Grape 2:

Cabernet Sauvignon
France
Few would argue that France is the country that long ago set the standards by which wine is judged. There are of course exceptions; Germany's Rieslings, Spain's Sherry and Portugal's Port are examples of non-French wines that are universally accepted as models to be admired and emulated. But no other country in the world can boast anything like France's influence over the wine world's now well-established benchmarks. The wine styles produced in Champagne, Alsace, Bordeaux, Burgundy, Loire and the Rhone have become targets that countless winegrowers around the world aim at, in the first instance by planting the same grape varieties. If you still have a bit of exploring to do before you can say you know well the world of wine, there can be no better place to start (or finish!) than France.
Bordeaux
Bordeaux, in the southwest of France, needs little introduction as one of the world's most famous, prestigious and prolific wine regions. Its three trump cards are diversity, quality and quantity.
The majority of Bordeaux wines (nearly 90 percent of production volume) are the dry, medium- and full-bodied red Bordeaux Blends that established its reputation. The finest (and most expensive) of these come from the great châteaux of the Haut-Médoc and the Right Bank appellations Saint-Émilion and Pomerol. The legendary reds are complemented by high-quality white wines, both dry styles and the sweet, botrytized nectars of Sauternes.
"Bordeaux is France's most important weapon in the wine war. This large, south-western wine region, ruled by the English for 200 years in the Middle Ages, produces more AC wine than any other. About half of all the wine produced in the sprawling Bordeaux region qualifies for its most lowly appellation, simple AC Bordeaux, whose quality varies from vapid red wine to serious, oak-aged, château-bottled liquids made by quality-conscious individuals exasperated at how little money they can get for a wine made outside Bordeaux's superior appellations. Total production is around 900 million bottles a year, dwarfing all other French wine regions except Languedoc-Roussillon. Red wines outnumber white by about 10 to one.
Delivery
Our standard delivery is offered at 3-5 working days from receipt of order at £5.00. Standard delivery is offered free of charge for orders over £100. Express Next Day Delivery is available for orders placed before 12:00PM Monday - Friday at £15.00. Some areas of Scotland are charged at a higher rate, including Scottish Highlands, Islands and Northern Ireland. We will contact you should your order require any additional charges from those quoted at checkout. We use UPS, FedEx and APC as our main couriers.
Returns
You may return or exchange products within 14 days of receipt of the goods. You should return the goods to us at your cost within 14 days and we will reimburse to you (by the method used to pay for the original transaction) the amount in relation to the goods and the cost of the delivery. The goods should be returned to us in their original packaging, unopened and unspoiled.
Click and Collect
Products are avaliable to collect in store 30 minutes after placing an order, payment can be made online or at collection. Unpaid items not collected within 24 hours will be returned to stock. We will contact you if there are any issues with your order.
Newsletter signup
To stay informed of new product lines and wine tasting events, please enter your name and email details below.