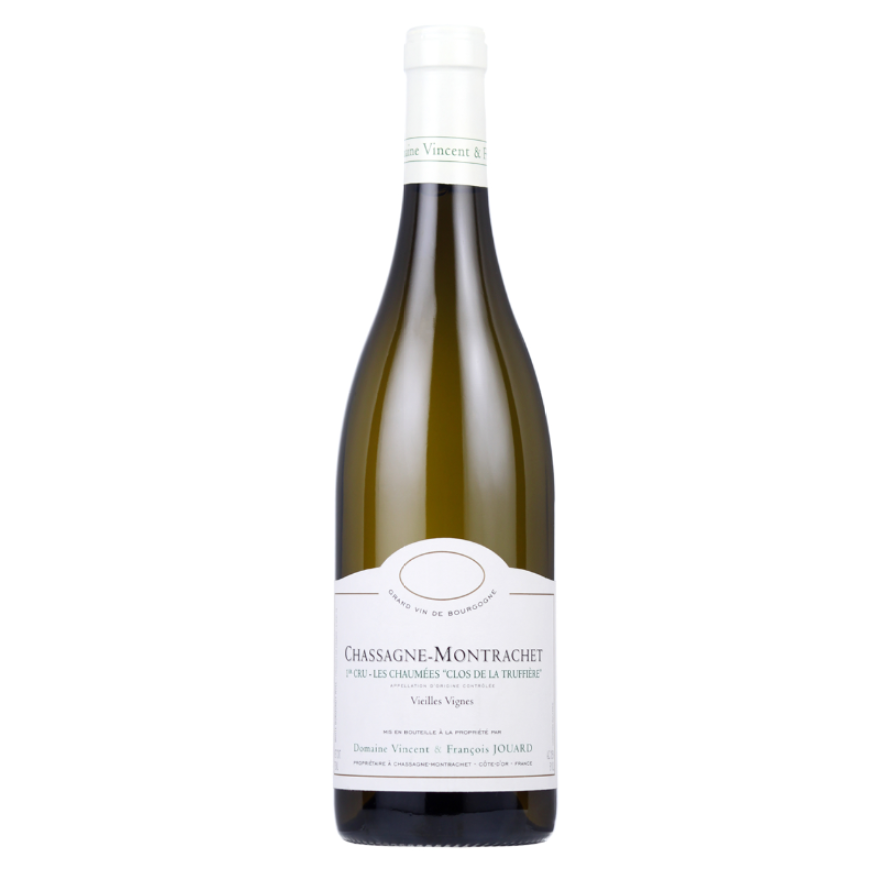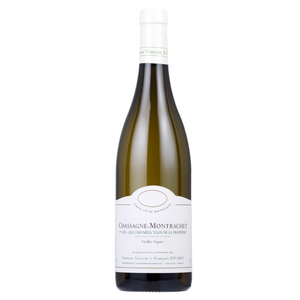 Chassagne Montrachet 1er Cru Les Chaumees Domaine Jouard 2018
£74.50
Pale gold colour. Very fresh floral fragrances mixed with citrus fruit aromas and white fleshed fruit. Beautiful vanilla notes. Well-structured and complex. Beautiful texture. Long and refreshing finish with a hint of minerality.
Product Information
Category:

Wine

Country:

France

Region:

Burgundy

Appelation:

Chassagne Montrachet

Colour:

White

Type:

White Wine

Proof:

13.50

Size:

0.75

Vintage:

2018

Grape 1:

Chardonnay
France
Few would argue that France is the country that long ago set the standards by which wine is judged. There are of course exceptions; Germany's Rieslings, Spain's Sherry and Portugal's Port are examples of non-French wines that are universally accepted as models to be admired and emulated. But no other country in the world can boast anything like France's influence over the wine world's now well-established benchmarks. The wine styles produced in Champagne, Alsace, Bordeaux, Burgundy, Loire and the Rhone have become targets that countless winegrowers around the world aim at, in the first instance by planting the same grape varieties. If you still have a bit of exploring to do before you can say you know well the world of wine, there can be no better place to start (or finish!) than France.
Burgundy
Bourgogne (Burgundy) is at the crossroads of Mediterranean influences to the south, continental influences to the north, and oceanic influences to the west. This geographic situation gives Bourgogne wines a unique identity and makes it the best choice for Pinot Noir and Chardonnay grape varieties...
Bourgogne wines are usually made up from one single grape, giving them great purity in their expression. Bourgogne remains a key point of reference for the production of Chardonnay and Pinot Noir with an authentic personality. Some Bourgogne wines are made from others grape varieties: Gamay and Aligoté...
The aromatic expression of Bourgogne wines, which is the result of the exceptional chemistry between the terroirs, the grapes and the know-how of the growers, is incomparable and cannot be imitated. Bourgogne wines, whether they are red or white, are distinguishable by the extraordinary delicacy and elegance of their aromas, focusing on the subtlety rather than their powerfulness.
Delivery
Our standard delivery is offered at 3-5 working days from receipt of order at £5.00. Standard delivery is offered free of charge for orders over £100. Express Next Day Delivery is available for orders placed before 12:00PM Monday - Friday at £15.00. Some areas of Scotland are charged at a higher rate, including Scottish Highlands, Islands and Northern Ireland. We will contact you should your order require any additional charges from those quoted at checkout. We use UPS, FedEx and APC as our main couriers.
Returns
You may return or exchange products within 14 days of receipt of the goods. You should return the goods to us at your cost within 14 days and we will reimburse to you (by the method used to pay for the original transaction) the amount in relation to the goods and the cost of the delivery. The goods should be returned to us in their original packaging, unopened and unspoiled.
Click and Collect
Products are avaliable to collect in store 30 minutes after placing an order, payment can be made online or at collection. Unpaid items not collected within 24 hours will be returned to stock. We will contact you if there are any issues with your order.
Newsletter signup
To stay informed of new product lines and wine tasting events, please enter your name and email details below.