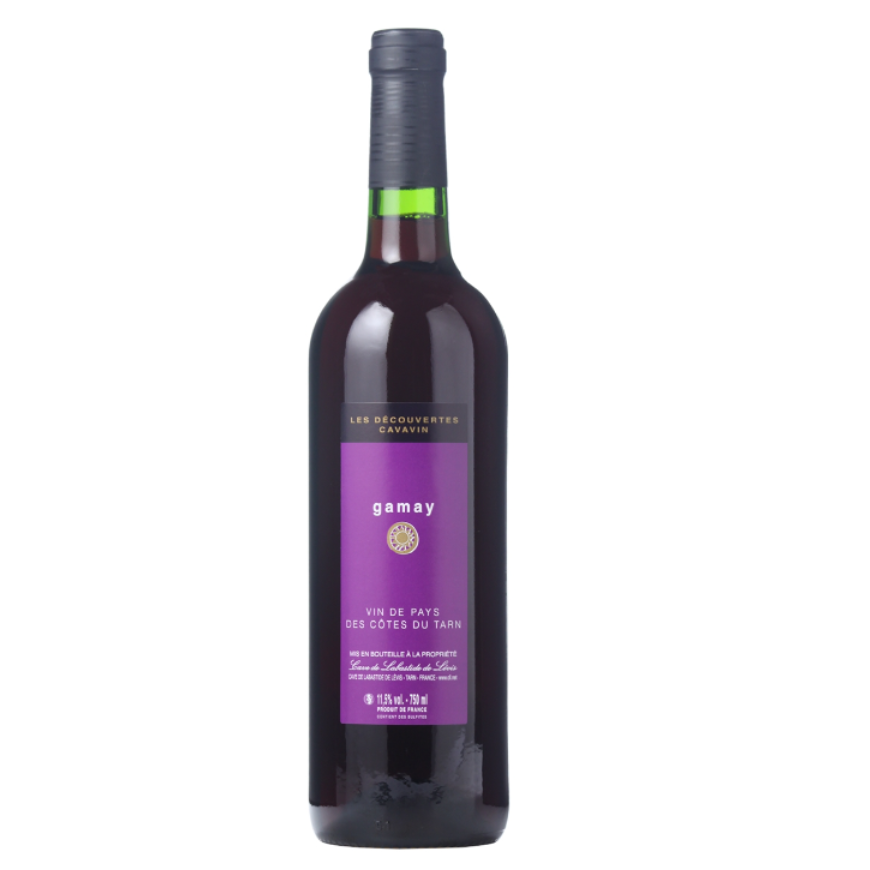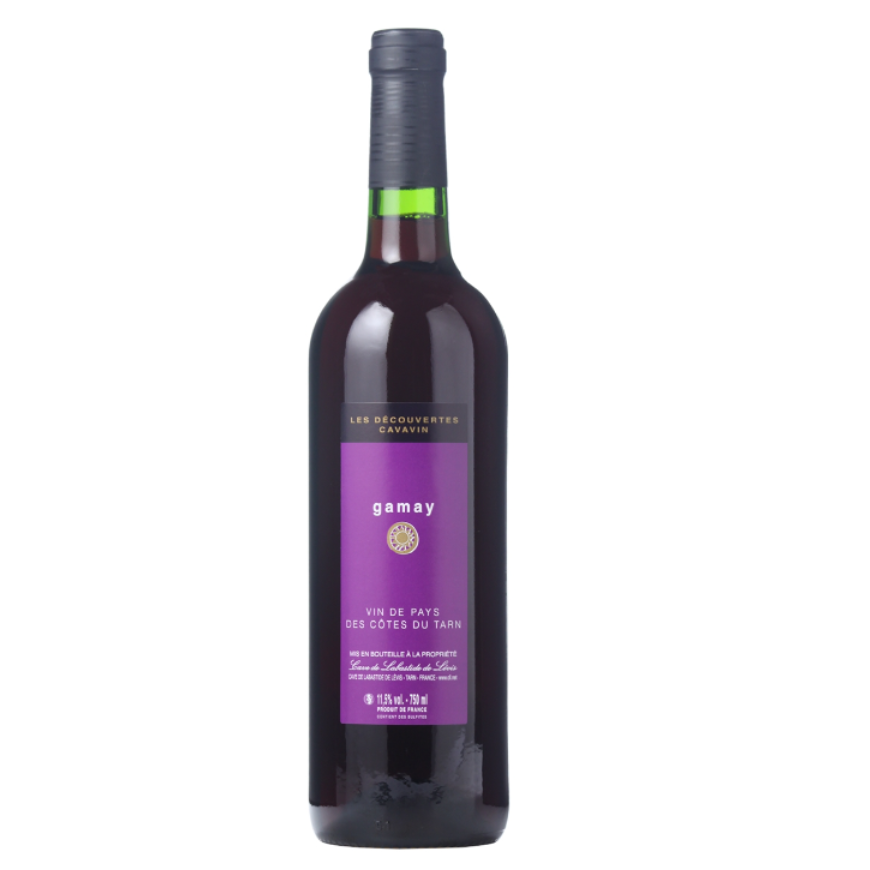 Les Decouvertes Pays d'Oc Gamay
£9.00
This beautiful Gamay has a admirable colour as well as a nose of pineapple and Raspberry. The mouth is also very fruity, with tangy notes.
Product Information
Category:

Wine

Country:

France

Region:

South West

Appelation:

Cotes du Tarn

Colour:

Red

Type:

Red Wine

Proof:

11.50

Size:

0.75

Grape 1:

Gamay

Grape 2:
France
Few would argue that France is the country that long ago set the standards by which wine is judged. There are of course exceptions; Germany's Rieslings, Spain's Sherry and Portugal's Port are examples of non-French wines that are universally accepted as models to be admired and emulated. But no other country in the world can boast anything like France's influence over the wine world's now well-established benchmarks. The wine styles produced in Champagne, Alsace, Bordeaux, Burgundy, Loire and the Rhone have become targets that countless winegrowers around the world aim at, in the first instance by planting the same grape varieties. If you still have a bit of exploring to do before you can say you know well the world of wine, there can be no better place to start (or finish!) than France.
South West
South West France, or in French Sud-Ouest, is a wine region in France covering several wine-producing areas situated respectively inland from, and south of, the wine region of Bordeaux. These areas, which have a total of 16,000 hectares (40,000 acres) of vineyards, consist of several discontinuous wine "islands" throughout the Aquitaine region (where Bordeaux region itself is situated), and more or less to the west of the Midi-Pyrénées region.
South West France is a rather heterogeneous region in terms of its wines and how they are marketed. It is rare to see wines being sold as Vins du Sud-Ouest. Rather, the smaller areas and individual appellations market their wines under their own (smaller) umbrella, in contrast with common practice in e.g. the Bordeaux region.
The areas closest to Bordeaux produce wines in a style similar to those of Bordeaux, and largely from the same grape varieties. Further south, wines are still rather similar to those of Bordeaux, but several grape varieties not used in Bordeaux are common, such as Tannat. Finally, in the areas closest to the Pyrenees, wines are made from local varieties, such as Gros Manseng and Petit Manseng.



Delivery
Our standard delivery is offered at 3-5 working days from receipt of order at £5.00. Standard delivery is offered free of charge for orders over £100. Express Next Day Delivery is available for orders placed before 12:00PM Monday - Friday at £15.00. Some areas of Scotland are charged at a higher rate, including Scottish Highlands, Islands and Northern Ireland. We will contact you should your order require any additional charges from those quoted at checkout. We use UPS, FedEx and APC as our main couriers.
Returns
You may return or exchange products within 14 days of receipt of the goods. You should return the goods to us at your cost within 14 days and we will reimburse to you (by the method used to pay for the original transaction) the amount in relation to the goods and the cost of the delivery. The goods should be returned to us in their original packaging, unopened and unspoiled.
Click and Collect
Products are avaliable to collect in store 30 minutes after placing an order, payment can be made online or at collection. Unpaid items not collected within 24 hours will be returned to stock. We will contact you if there are any issues with your order.
Newsletter signup
To stay informed of new product lines and wine tasting events, please enter your name and email details below.